We, the staff of Shepherd Of The Ozarks, are committed to your stay being pleasant, clean, and that you are fully served. We work hard to keep shepherdoftheozarks a refreshing get-away for Churches and Business Conferences alike. We are responsive to our guest's needs. We have a great track record of pleasing Kid's Camps, Church Camps, and Business Retreats alike!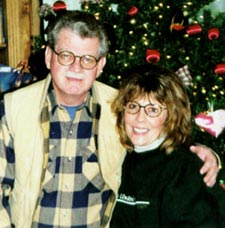 AL & BARB MACDONALD
Al is Founder and President of Shepherd Ministries which owns Shepherd of the Ozarks. Barb is in charge of Initial Guest Services.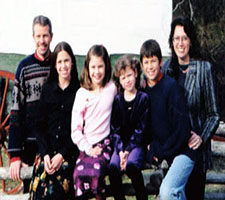 JOHN & JILAYNE BOVILL
(Michael, Mandy, Marissa, Madilyn)
John is Camp Director and Jilayne is Food Service Director
BRIAN & LAUREN PALMER
Brian is Event Coordinator for the Buffalo Center and assists in Camp Programming. Lauren is Guest Services Coordinator and Dining Room Hostess.
MISSION STATEMENT
The Mission of Shepherd of the Ozarks is to be a Christ-centered
camping and conference ministry. Through this ministry, located in the
Ozark Mountains of North Central Arkansas, God is proclaimed and exalted
and people are equipped for His service. Shepherd of the Ozarks supports
the Body of Christ by facilitating evangelism and spiritual growth
and meeting the emotional, physical and spiritual needs of individuals,
families, and groups. Through the use of its facilities, resources and staff
in a variety of programs, Shepherd of the Ozarks enriches
the lives of people of all ages.